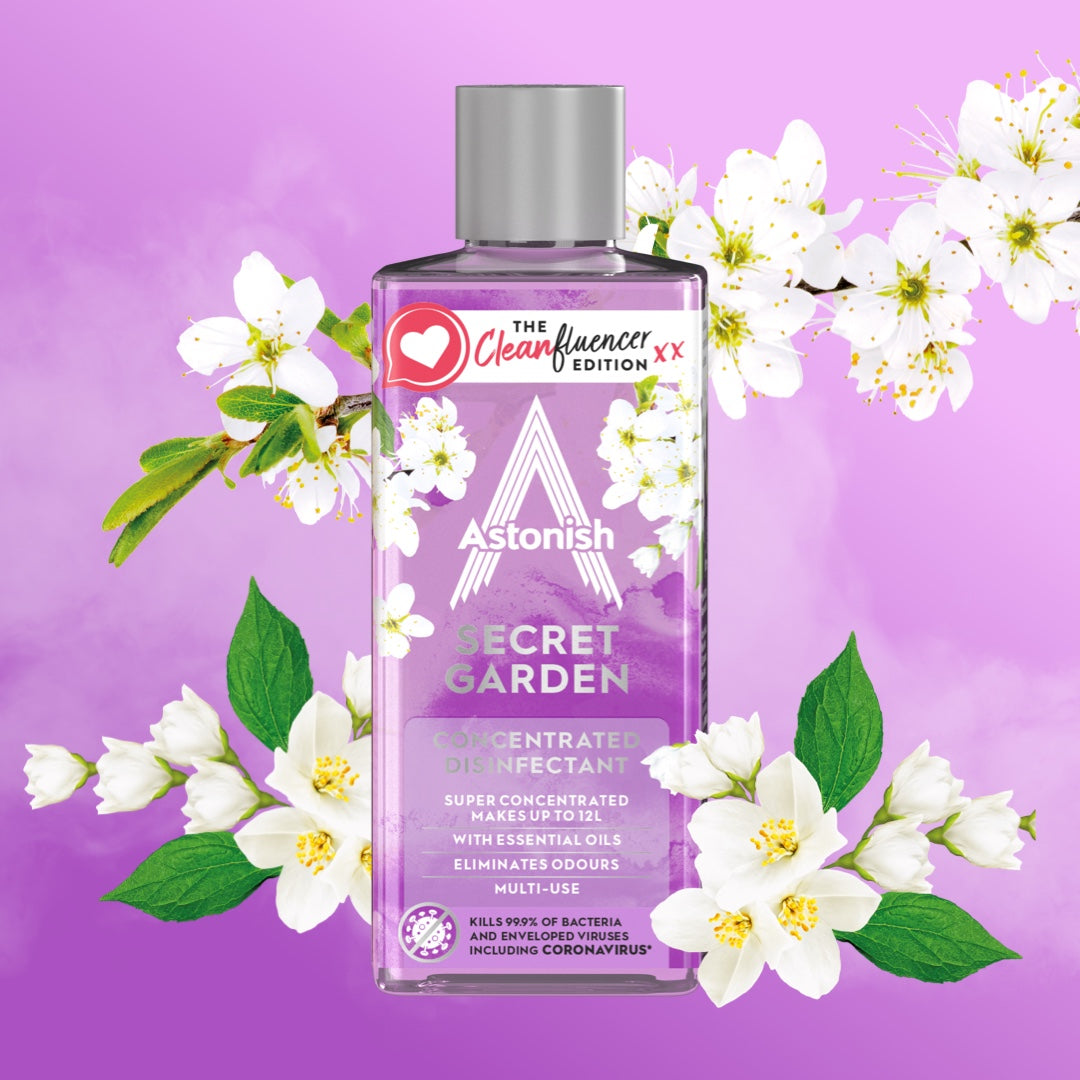 Astonish
Concentrated Disinfectant Secret Garden
The Cleanfluencer Edition has been created in collaboration with some of the UK's leading Cleanfluencers.

Cleanfluencers were invited to the Astonish lab to create 3 bespoke fragrances for our new product launch and they sure stepped up to the challenge!
Our Secret Garden Concentrated Disinfectant kills 99.9% of bacteria and enveloped viruses including coronavirus.
A blend of fruity and floral notes, intensified with sweet lychee and rich woody aromas.
Part of The Cleanfluencer Edition, beautiful scents specially chosen by some of the UK's leading Cleanfluencers.
Our new disinfectants are super concentrated with essential oils for multi-use, such as to eliminate odours, be used as a deodoriser, clean all surfaces around the home and kill 99.9% of enveloped viruses around the home, including coronavirus.
Our new Concentrated Disinfectants make up to 12 Litres of product and contain surfactants to hygienically clean.
Be part of our story
Follow us for exclusive Astonish content, latest products, helpful tips and more!