Tough, but never cruel
Tested by people for people, but never on animals.
Astonish believes in doing the right thing - from products being manufactured with recyclable materials and creating low emissions, to never testing on animals in our 25 years of production.
Even as other market leaders chose to test on animals, we chose the ethical route and earned our spot as being Cruelty-Free, Vegan and sustainable. Customer and animal safety is our top priority.
Whilst safety and efficacy is at the utmost importance when testing our products, we never settle by testing on animals and never will. Animal testing is unethical, practiced out of poor scientific information and is incomprehensible when the outcome of testing can be similar when conducted in safe measures on human skin.
You can rest assured that every single one of our brand household products has been approved under the Cruelty-Free International Leaping Bunny programme.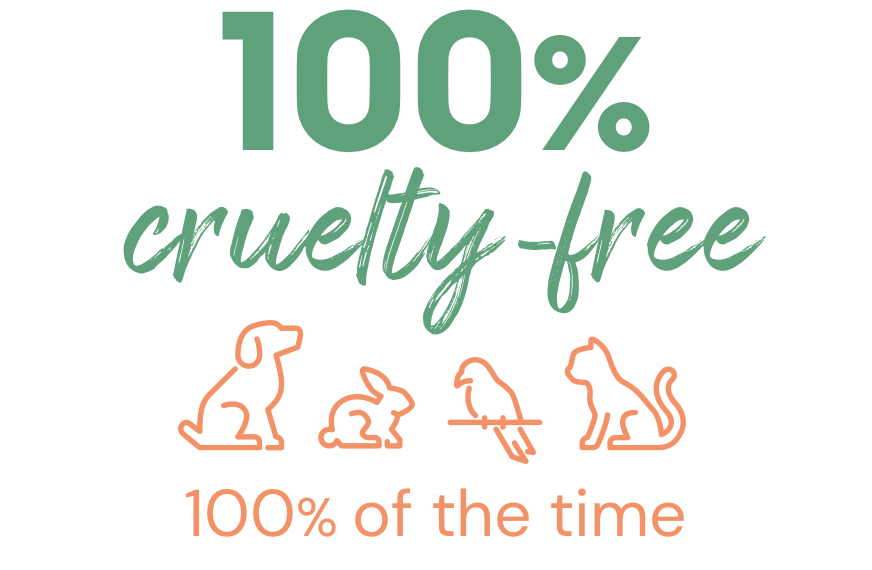 Recyclable Packaging
We care about the entire assembly line that creates our products - from the supply chain and external audits, to our very own factories running on as low emissions as possible. It's because of this careful consideration throughout the process that we've managed to keep our esteemed accreditations for being a sustainable brand within the UK.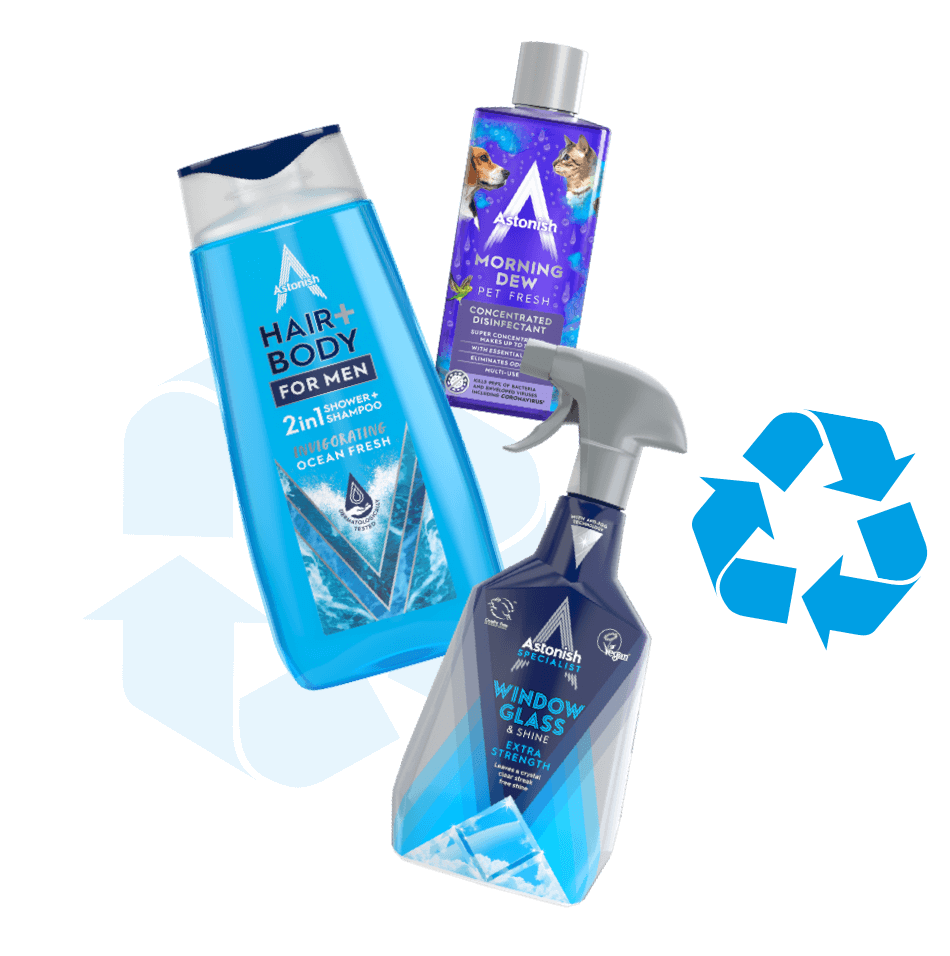 Our ultimate goal is to have zero wastage, from the early stages of production to the way our products are packaged. We also encourage our buyers to either reuse bottles and triggers where possible, or recycle containers, trigger heads and any other packing. Check with your local authority on what can be recycled for you!

We've also made huge efforts in reducing our personal wastage, from recycling any unused pallets to reusing cardboard boxes.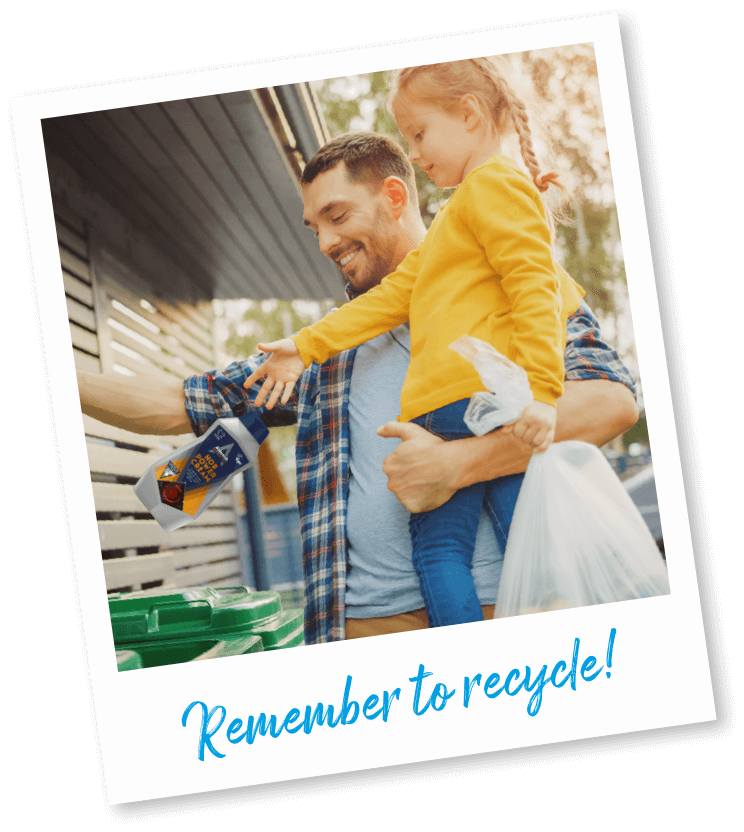 Keeping it local
Local is close to our heart.

It's how we reduce our carbon footprint and build great relationships in the community. We keep things local, manufacturing in a state-of-the-art purpose-built site near Bradford in West Yorkshire.

From idea generation in our laboratory to manufacture and packing, it all happens under one roof. And, when the product is finally ready to leave the factory to head to the shelves we aim to keep our road miles to a minimum.
Our distribution partner is next door and we've recently taken on and branded 5 Lorries to keep our road miles as efficient as possible. If we can incorporate two journeys into one, we will. That's cleaning up in more ways than one.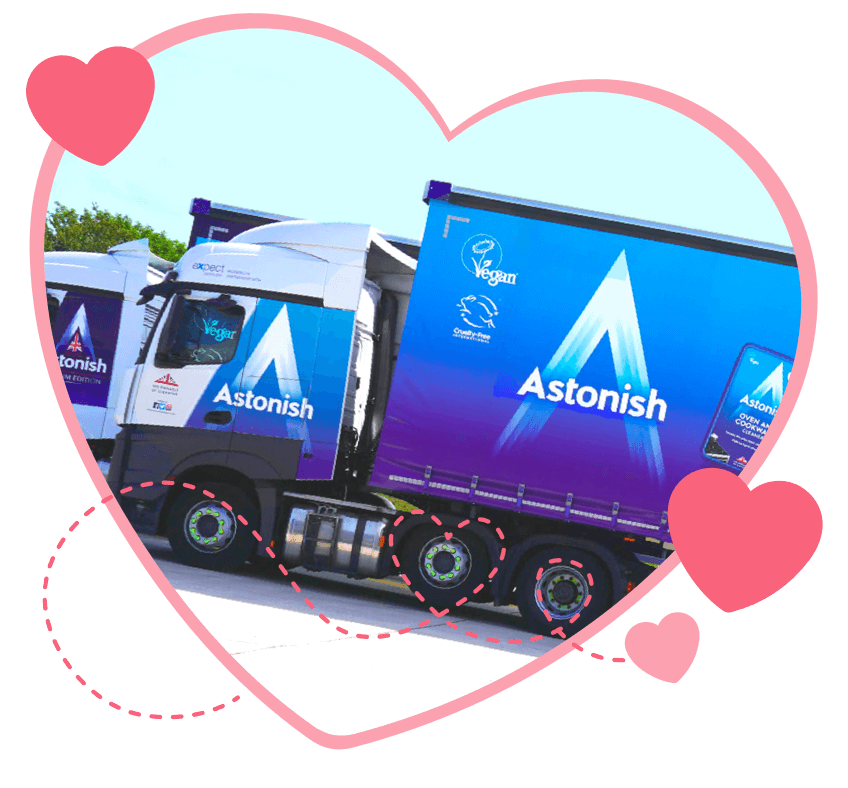 Keeping it clean
All Astonish products are designed to safe and reliable.

Unyielding in our pursuit for sustainable production, we offer various collections of eco-friendly cleaning products, personal care and more. We do our best to avoid including harmful chemicals when we can, especially those of a synthetic nature that can be harmful to the skin and nature.

We're constantly evolving and looking to obtain innovative alternatives that minimise waste. We have one planet and we want to keep it clean!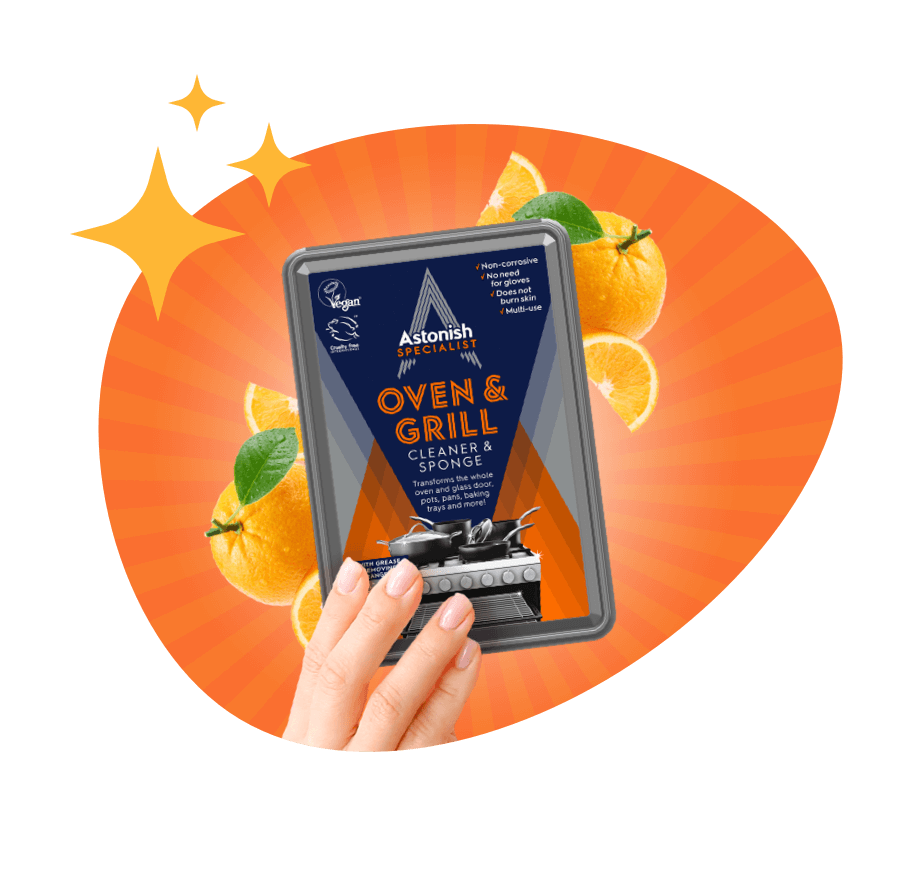 Inspiring Ingredients
Surfactants are compounds that help to remove soils and stains from different surfaces. At Astonish, we use natural derivatives of surfactants where we can, to ensure sustainable sourcing without sacrificing successful performance.

Plant-based solutions, like various surfactants used in Astonish products, are a fantastic alternative to traditional synthetic ingredients that are often harmful with continual use and unsustainable.