Rolling up our sleeves for over 50 years
From humble beginnings selling our Original Oven & Cookware Cleaner door to door. We're now a second-generation family business making over 60 products right here in West Yorkshire, helping hobs to shine, cars to gleam and stains to vanish across the country.

Now we're not saying that we can work miracles, let's be realistic, cleaning can on occasions be hard work. But, we have taken the time to ensure we've developed products that get the job done quickly and done right, nothing less. Simply put we're on a mission to make real-life (mould and all) shine every day.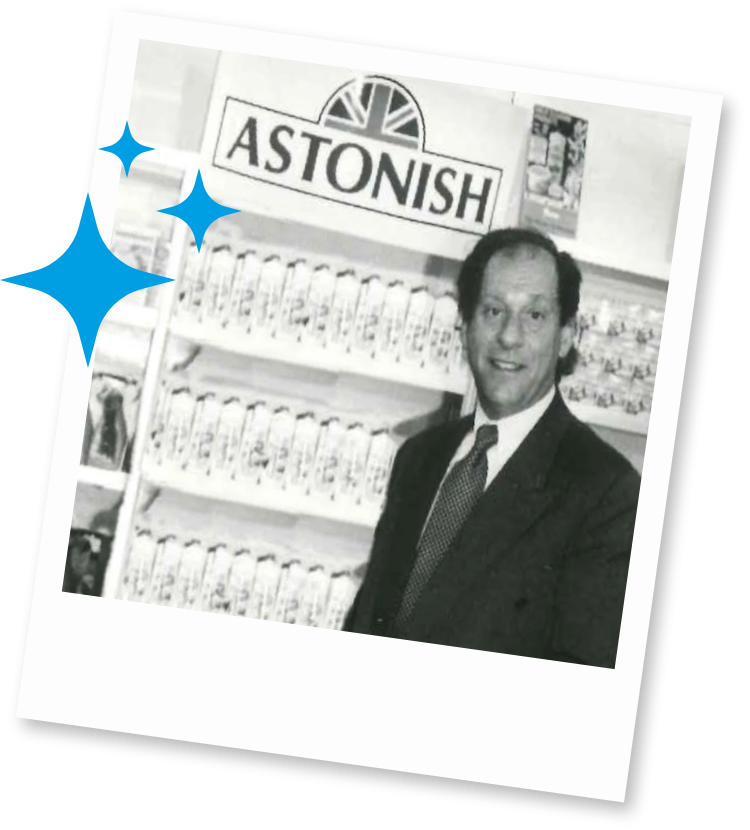 Keeping it local
Local is close to our heart.

It's how we reduce our carbon footprint and build great relationships in the community. We keep things local, manufacturing everything in a state-of-the-art purpose-built site near Bradford in West Yorkshire.

From idea generation in our laboratory to manufacture and packing, it all happens under one roof. And, when the product is finally ready to leave the factory to head to the shelves we aim to keep our road miles to a minimum.

Our distribution partner is close by and we've recently taken on and branded 5 Lorries to keep our road miles as efficient as possible. If we can incorporate two journeys into one, we will. That's cleaning up in more ways than one.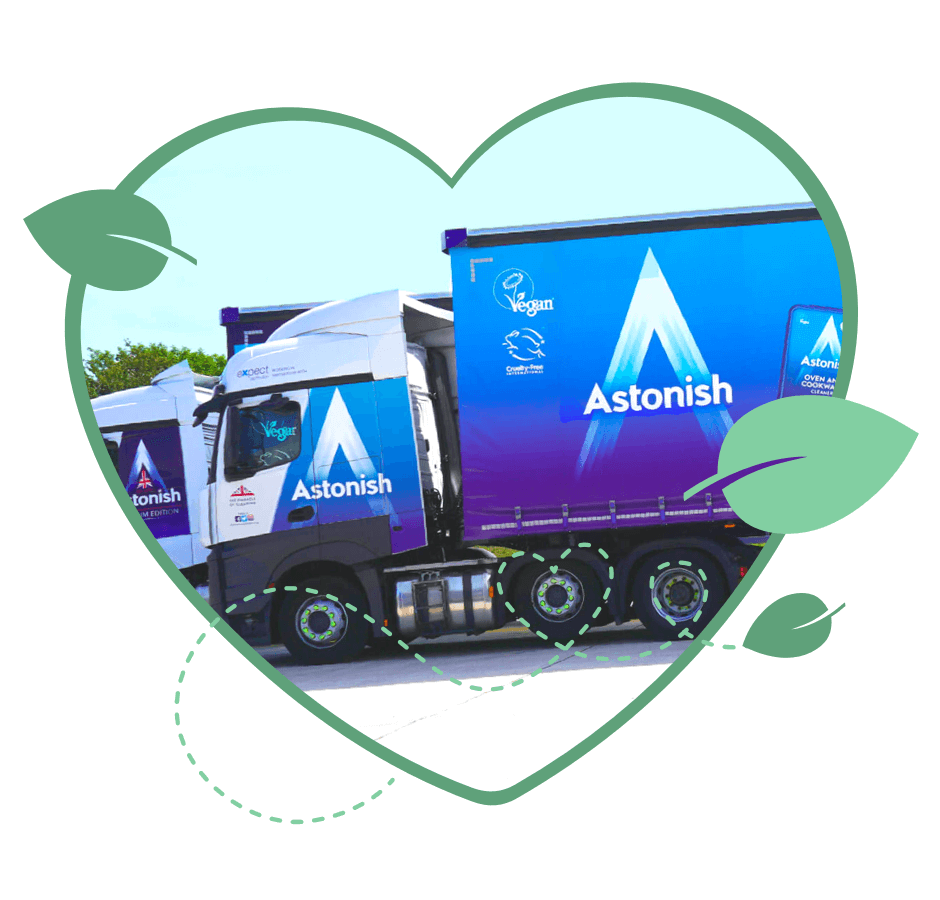 Proud of our People
We're a friendly bunch of around 90, led by our owner-manager, Howard Moss. It was Howard's father who set the business up some 50 years ago and who can on occasions still be found popping his head around the door.
From sales to lab technicians to production operatives you'll find us all under one roof. We're also a team with an unashamed passion for delivering Astonish cleaning results. New ideas are aplenty and as an owner-led business, we have the ability to bring them to life quickly.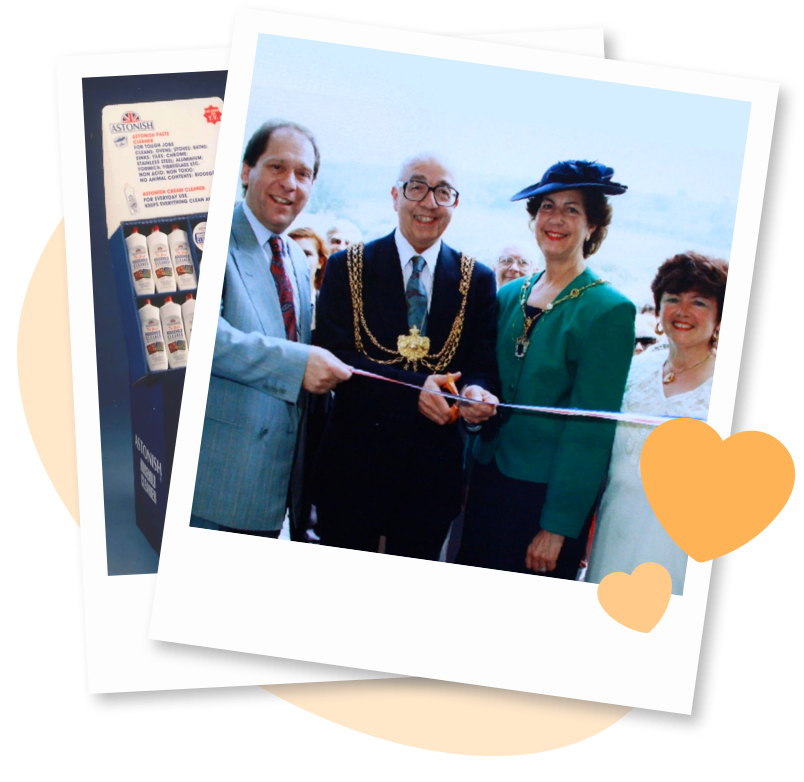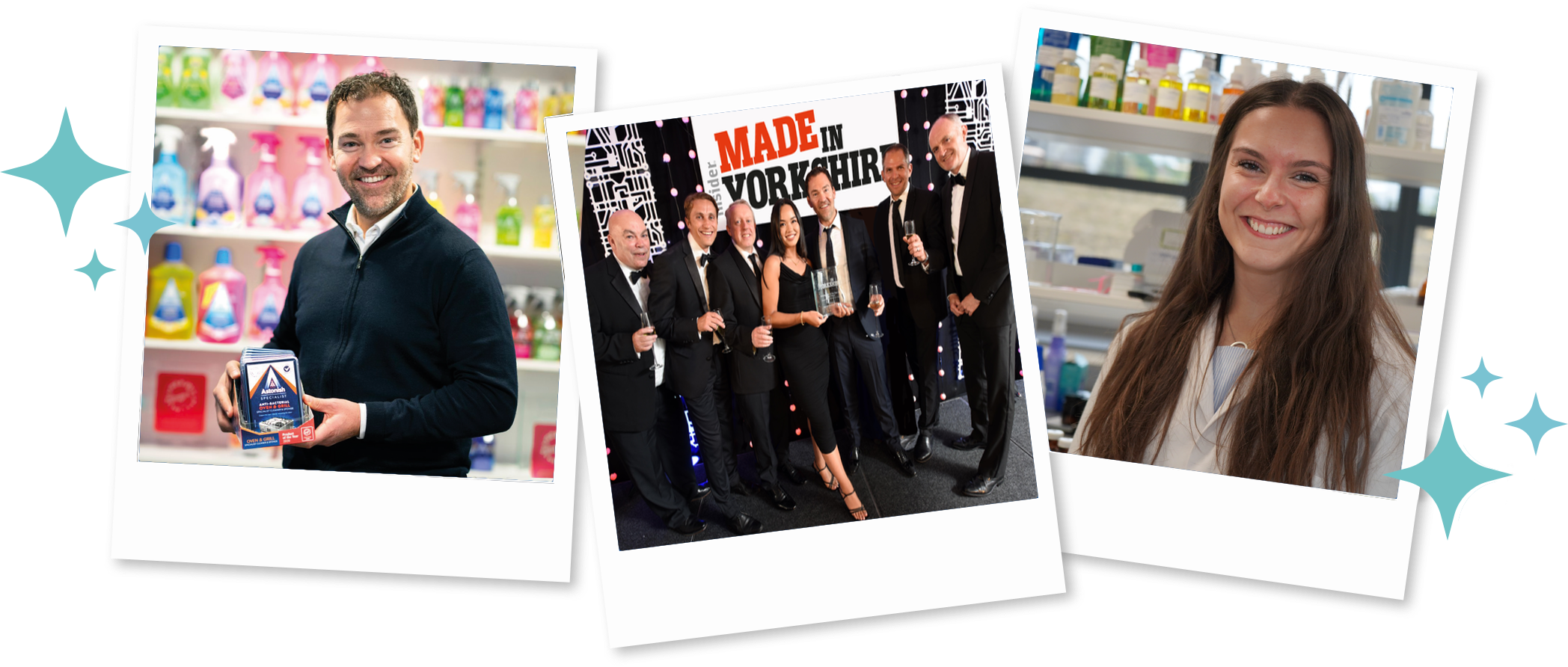 We do things right
We do things right, and that's not just our cleaning results. We're proud pioneers of animal-friendly cleaning products and never test our products on animals or use animal ingredients.
Simple.
When it comes to doing things right that doesn't just include our cleaning results. We aim to be a shining example of how you can deliver cleaning product which gets the job done without the need to test them on animals. Why not join us?
So, given the choice why would you? We were the first, pioneering UK manufactured household cleaning brand that is approved by Cruelty-Free International and The Vegan Society.
We like to think of ourselves as squeaky clean.
Share our passion for cleaning and want to join the team? Get in contact via info@astonish.co.uk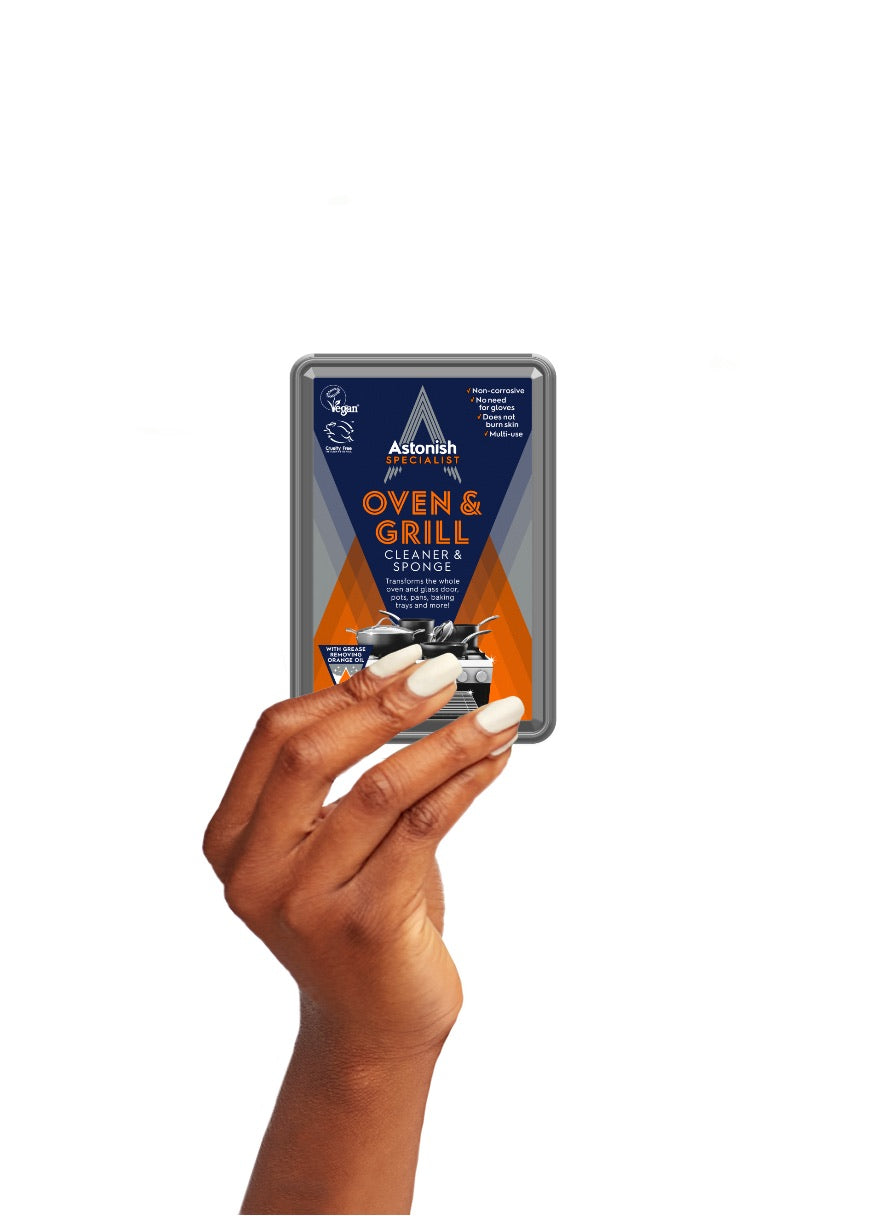 Be part of our story
Follow us for exclusive Astonish content, latest products, helpful tips and more!