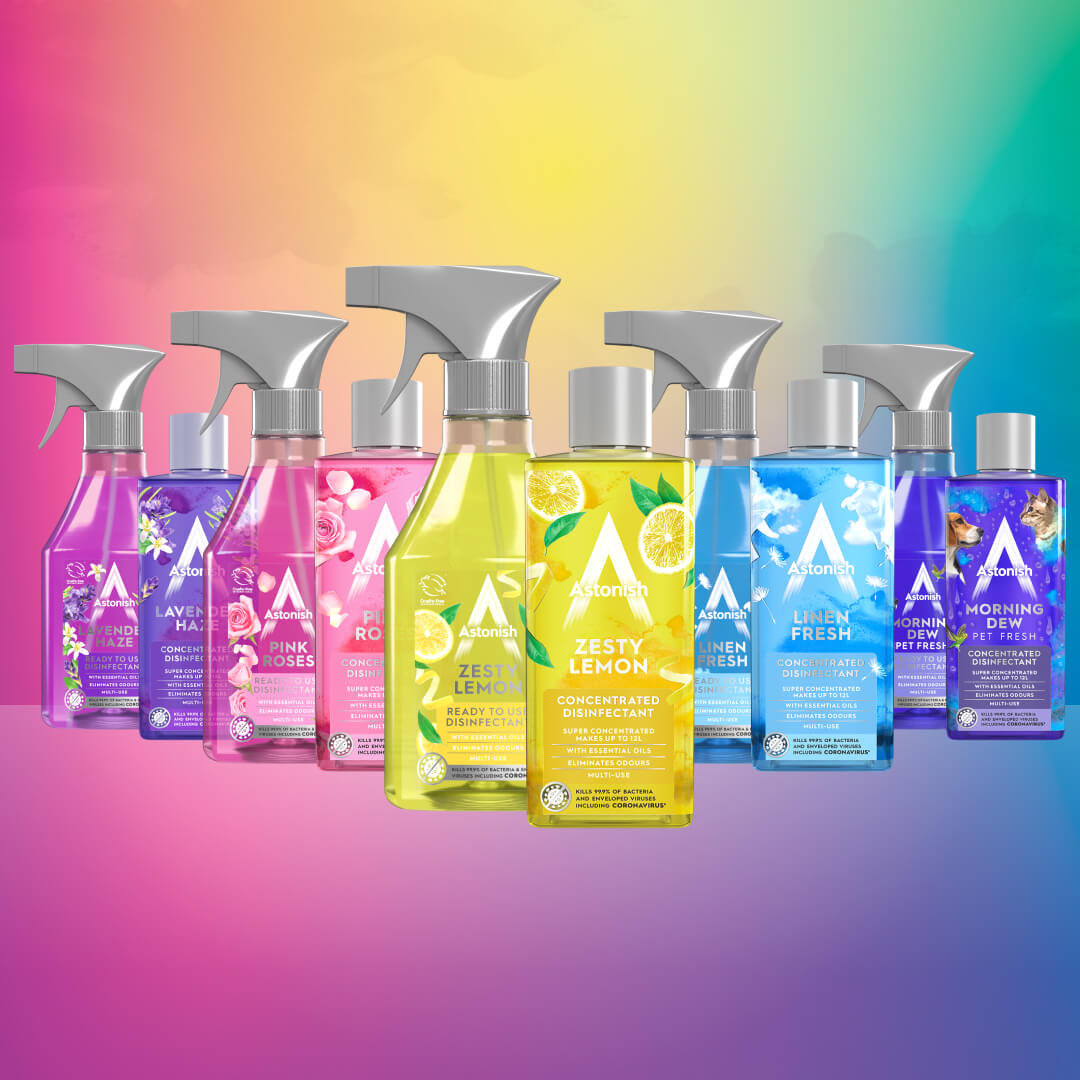 Astonish
Rainbow Disinfectant Bundle
Our Rainbow Bundle of Disinfectants kill 99.9% of bacteria and enveloped viruses including coronavirus*.
Made with essential oils
Eliminates odours
Multi-use for hygienic surfaces all around your home
Contains surfactants to clean
*Complies with EN14476:2013 + A2:2019 standard against enveloped viruses at a dilution of 1 to 20.
Be part of our story
Follow us for exclusive Astonish content, latest products, helpful tips and more!