Astonish gets the Royal Seal of Approval
We are proud to announce we have been awarded the prestigious Queen's Award for Enterprise for our incredible growth across international markets over the last few years.
We were crowned as a winner in the International Trade category due to our consistent growth amongst 25 exclusive global partners. The Astonish brand has shown substantial growth year-on-year both in the UK and overseas, with exports increasing to 75% over the last six years in markets including Pakistan, Lithuania, Malta and India.
We have also increased sales and market share in Israel and East Asia across Korea and Taiwan while Greece has become the business' fifth biggest export customer.
Stand out Eco Credentials
While the results of our international trade strategy impressed the judging panel, our eco credentials also stood out. We hold the title of the only British-made Vegan and Cruelty Free certified household cleaning and personal care brand. These certifications come after nearly five decades of formulating products to contain no animal-derived ingredients and ensuring they are not tested on animals. The Queen's Awards for Enterprise are the most prestigious awards for business nationwide and aim to showcase and celebrate outstanding achievements by UK companies.
Now in its 57th year, the annual awards put British businesses through stringent investigation and analysis, before the independent judging panel shares their recommended winners with the Prime Minister for consideration, before finally being submitted to Her Majesty the Queen for her personal approval.
The award's criteria were as rigorous as ever, requesting businesses only enter if they had achieved outstanding growth in overseas earnings relative to business size and sector, whilst also proving steep year-on-year growth in overseas sales over three years, or substantial year-on-year growth over six years.
Our CEO, Howard Moss commented:
"We are thrilled to have our success in international trade recognised by such a prestigious and long-standing British institution as the Queen's Award for Enterprise. Our entire team, from those on the factory floor to our international sales team have worked tirelessly to ensure we have grown worldwide, while remaining true to our British and Yorkshire heritage.
"I'm so proud to say that we export to more than 40 countries and this continued success means we are now able to make an additional £25m investment into the company and our people. 
"We have ambitious growth plans for the business, which begin with a move to a brand new purpose-built premises within the coming months. This facility will triple our size from 52,000 sq ft to 128,000 sq ft, helping us to increase productivity with new state of the art equipment, quadrupling sales both domestically and  around the globe.
"We will also be increasing our workforce by 10%, recruiting from our local pool of talent in Yorkshire."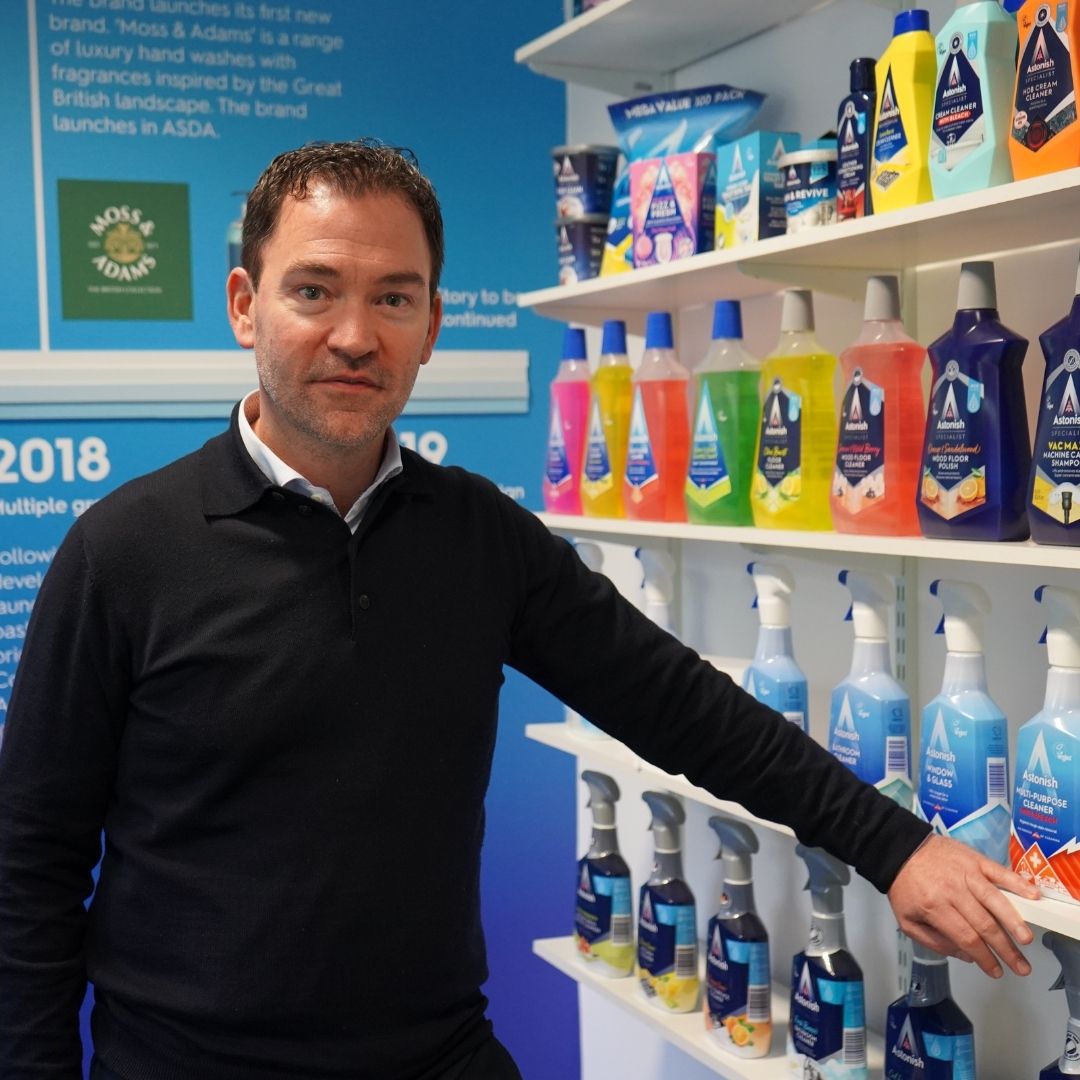 We are so proud to have an extensive list of global customers, selling to countries worldwide.
For over 50 years, we have been leading the industry and now manufacturers and ships goods all across the UK and some 30 markets globally, with over 60 products across our range. Here's to many more!
Be part of our story
Follow us for exclusive Astonish content, latest products, helpful tips and more!